Dropshipping is a popular business model where the seller does not keep any
inventory, instead ordering directly from the supplier when an order is placed.
Thus the seller often assumes much less risk, since they don't have to worry
about keeping any stock, and only order when they have a commitment from a
buyer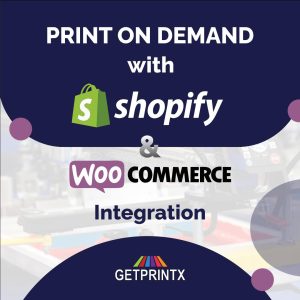 YOUR STORE :Customer places an order on your store.
GETPRINTX FACTORY : Order is transferred to GETPRINTX automatically using API
YOUR CUSTOMER : GETPRINTX print, pack, ship and deliver directly to your customer under
your Brand name
YOU MAKE PROFIT :You set your own margins and earn.